Braces have come a long way in the last 20 years. Pictures of patients with large, ugly metal rings on every tooth are now found in the history books. One of the more recent developments in orthodontic treatment, especially adult orthodontic treatment, that has caused a lot of excitement in recent years is Invisalign or clear aligners.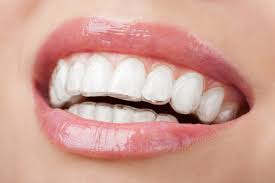 I
Invisalign is a series of clear aligners that straighten your teeth a little bit at a time. This reduces the discomfort felt from moving the teeth into alignment and allows patients to easily brush and floss their teeth because the aligners are removable. There are also no diet restrictions with Invisalign because the aligners are removed while you are eating. Not to mention, they are nearly invisible when placed on your teeth. Invisalign allows patients who would never consider traditional braces to be potential candidates for orthodontic treatment.
The other side of the coin with Invisalign is that removable aligners don't work well if they are always being removed. You have to wear the aligners literally 22 hours/day for the treatment to be effective. There are also some limits to what Invisalign can do compared to traditional braces for certain bite problems. It is important to see an orthodontist who is an expert in orthodontic treatment as an "Invisalign Certification" can be acquired in one weekend and does not an expert make.
In our office we offer complimentary initial exams and can tell you whether or not you would be a good candidate for Invisalign treatment and answer any questions you might have. If you are interested, come and check it out! We look forward to meeting you.