Our professional staff has a combined experience of over 75 years providing outstanding orthodontic care to our patients. They take pride in knowing each patient by name and in making each visit to our office relaxing and enjoyable.
---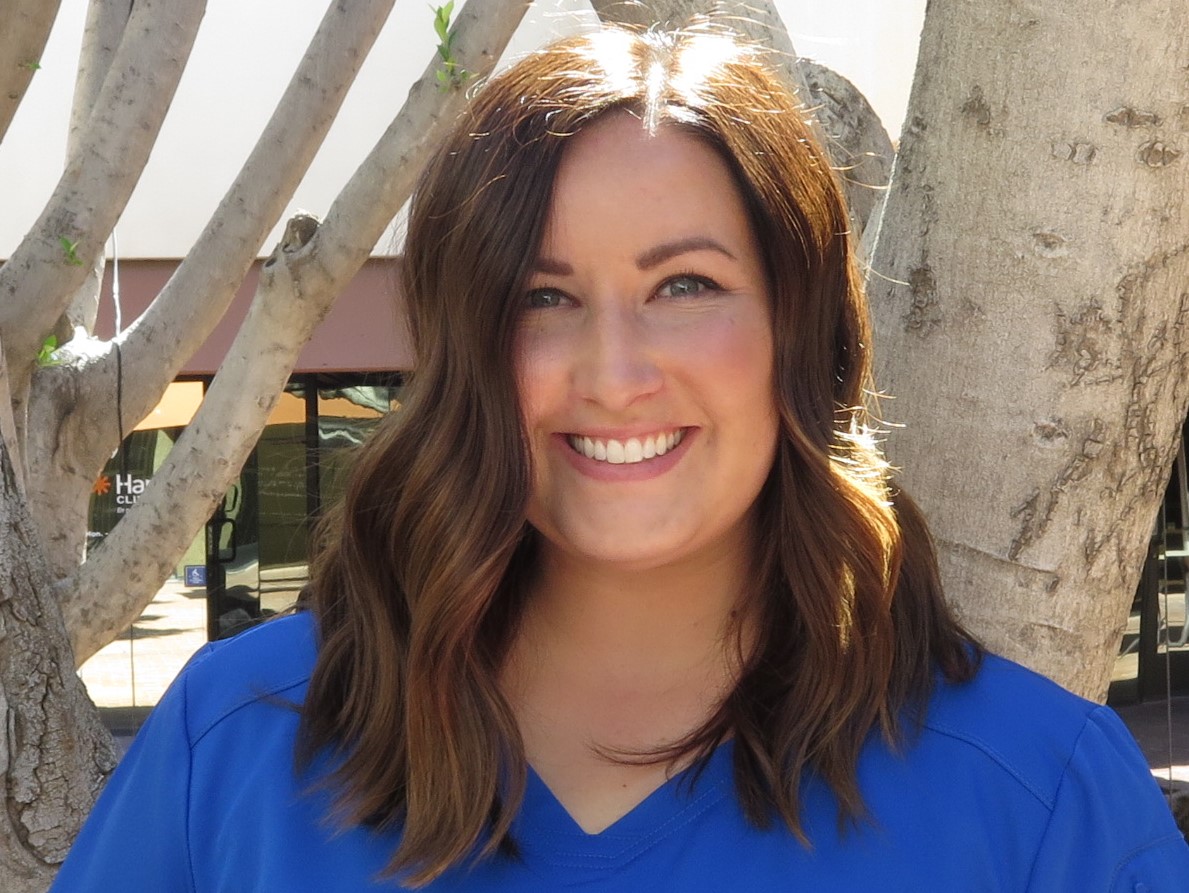 Megan - Office Manager
Megan grew up in Tucson, AZ and is a Wildcat through and through. She has been in general dentistry for 5 years and has enjoyed helping patients regain their confidence through their smiles. She has recently started working with Budd Orthodontics and has loved learning the in's and out's of orthodontics. Although Megan is newer to the field, she loves the challenge and is excited to help serve all of Dr Budd's amazing patients.
Megan has been married to her husband, Michael, for 6 years. They love traveling and have plans to see the whole world one trip at a time. They also love spending time with family, friends, hiking, going to the movies, finding new restaurants and occasionally doing something crazy like running a Ragnar Relay race.
---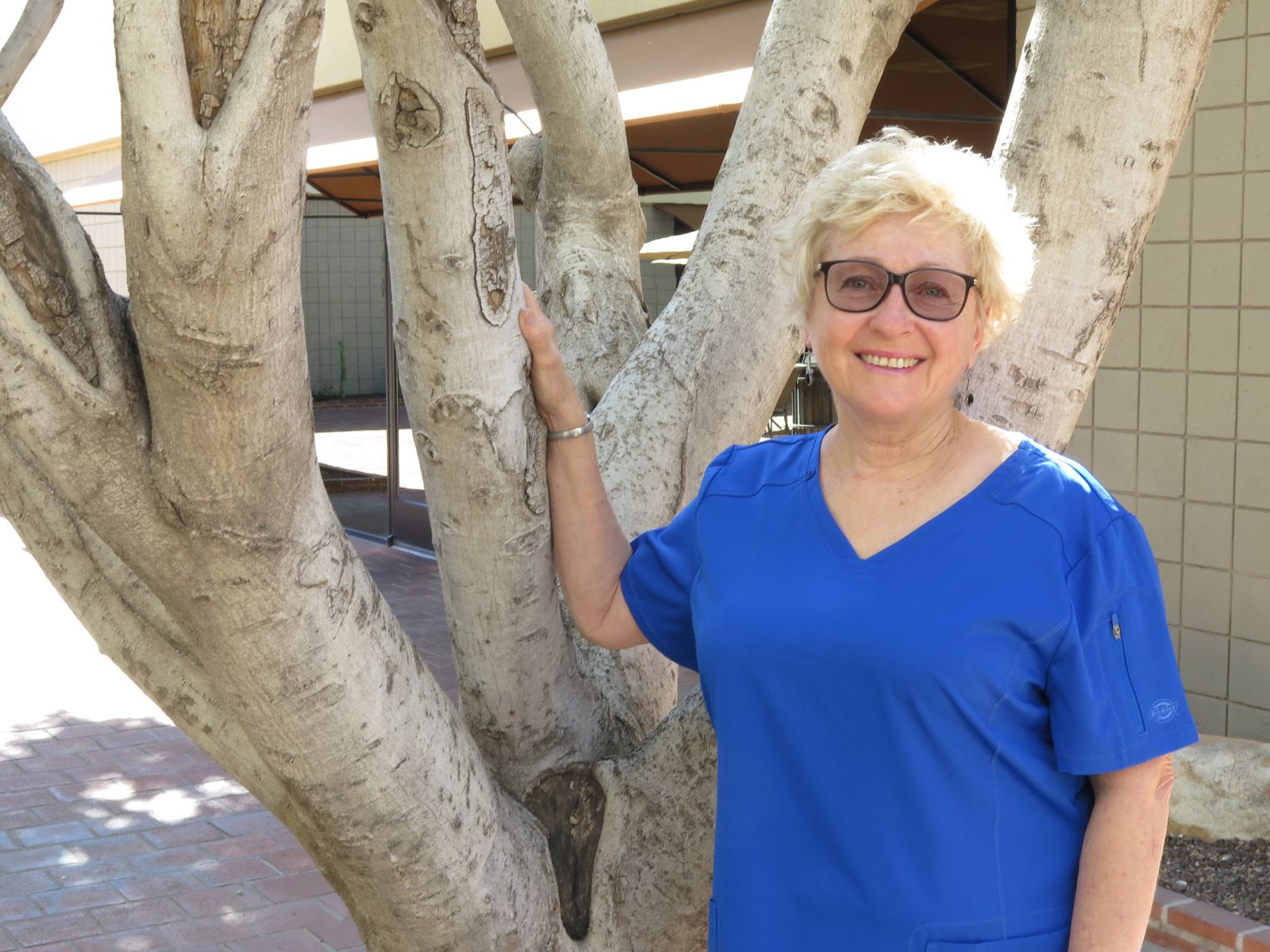 Pam – Financial Coordinator
Pam relocated from Chicago to Arizona as a young girl, and currently resides in Cave Creek. She has been married to her husband Jeff for over 40 years. She has two grown children Amber and Rob, yet considers her son-in-law, Mario and her daughter-in-law, Tiffany like her own kids too. She enjoys spending time with her four grandchildren Tatum, Nathan, Gavin, and Lexie.
Pam loves thunder and rain (probably because she doesn't get to see much of it in sunny Arizona!). She has worked in orthodontics for over 25 years. Pam's favorite past time is knitting scarves and kitchen dishcloths.
---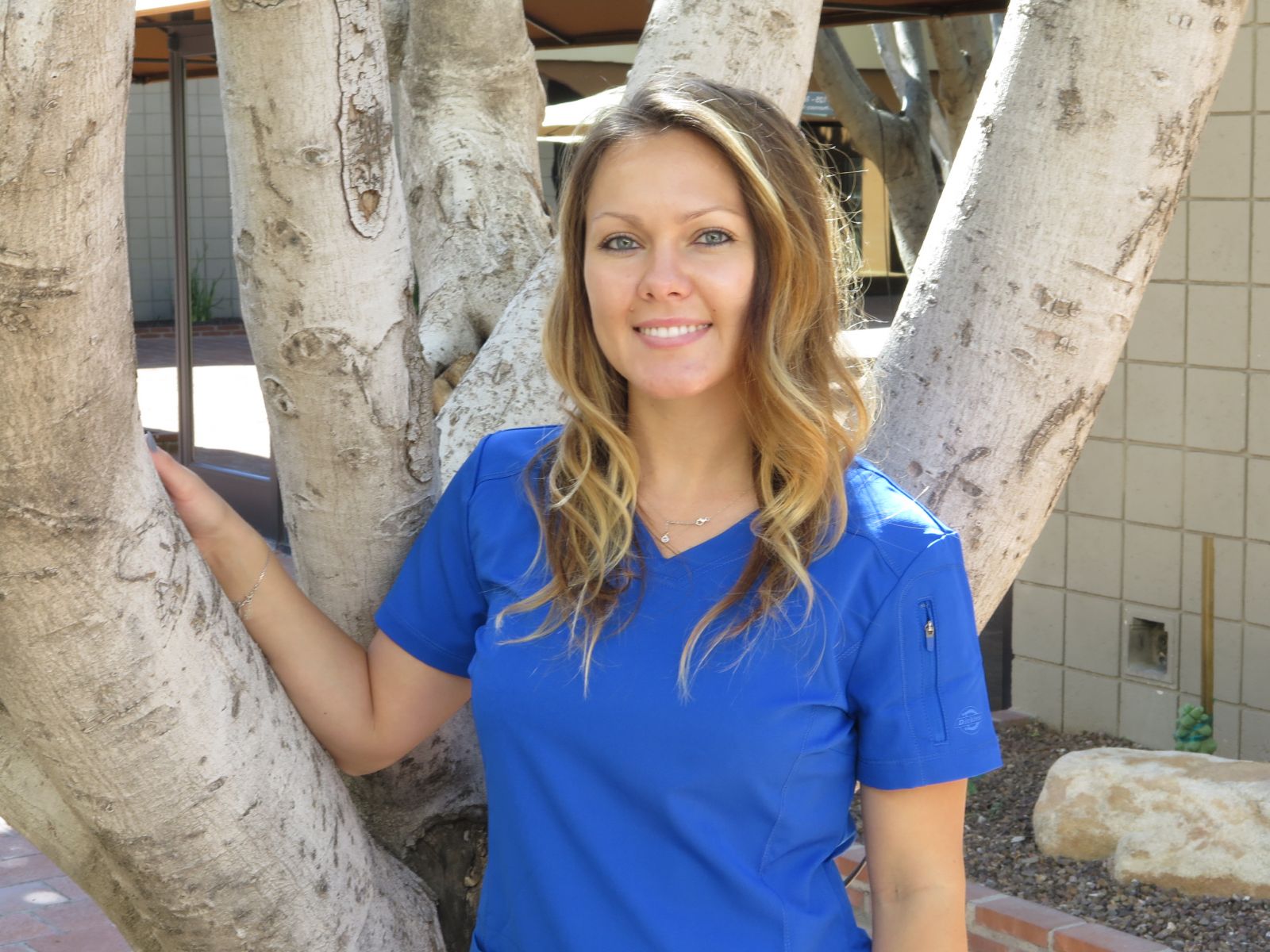 Natalia - Clinical assistant

Natalia was born in New York, but raised in Poland. She is the one with the "exotic" accent in the office. She moved to Arizona when she was 16 years old. By age 19, she "fell in love with teeth". Natalia has 9 years of orthodontic experience. She loves to travel, spend time outside, hike, paddle-board, and play tennis. She also has two furry cats that are spoiled rotten.
---
Justine - Scheduling Coordinator

Justine grew up in Newport Beach, CA and recently moved to Arizona. She has worked in the Orthodontic field for over 15 years. Justine loves building relationships with the patients and making them feel welcome every time they walk in the door. In her spare time, Justine loves spending time with her horse and her dog. She also enjoys a little bit of shopping and watching TV.
---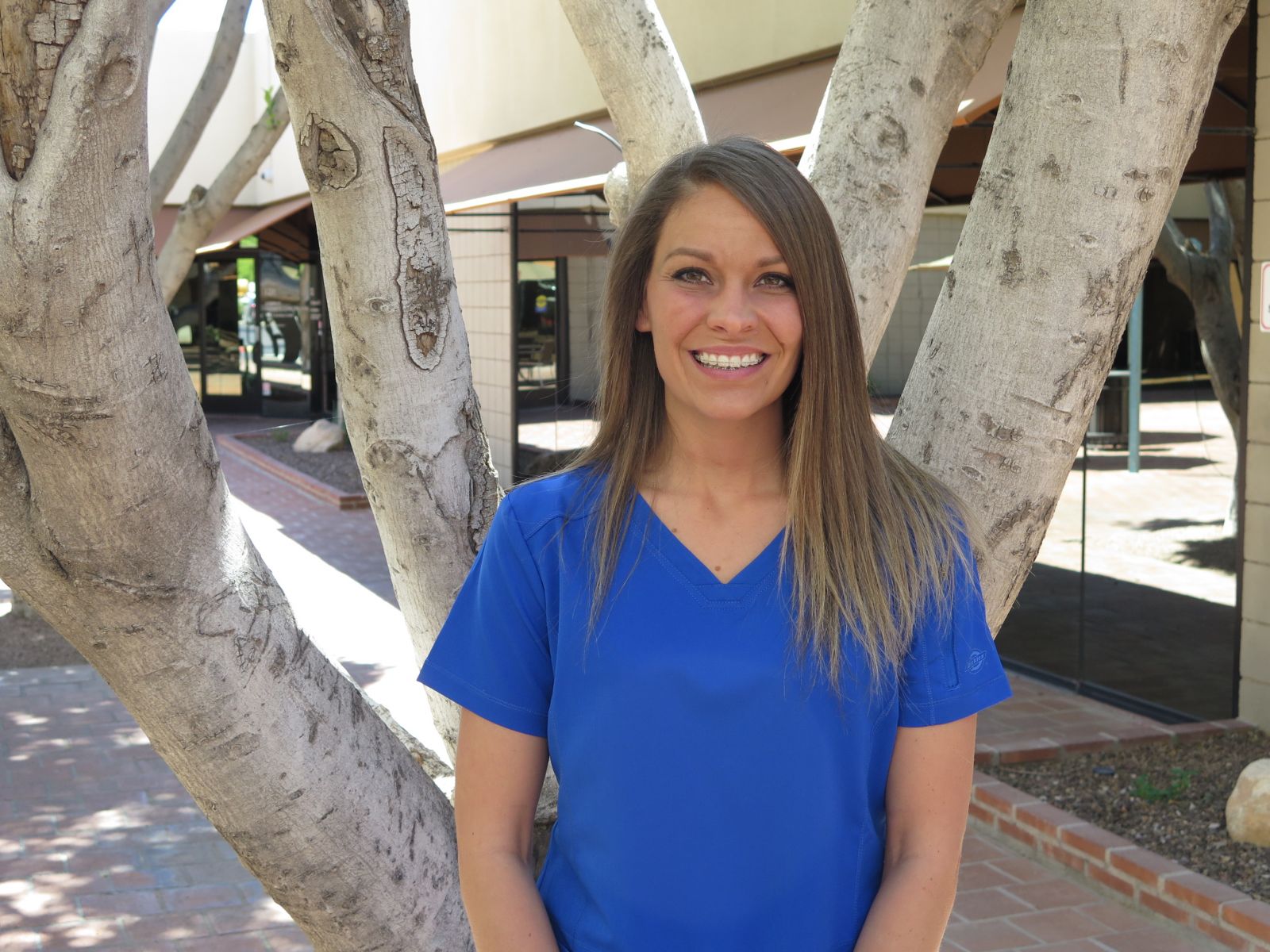 Lexi - Clinical Assistant
Lexi moved to Arizona from Illinois in 2012. She came from a small town where the population is 1,500 and her graduating class had only 60 students. Lexi started her career in general dentistry but soon discovered the fun field of orthodontics where she plans to stay.
Since she arrived in Arizona, she has discovered many fun things to do. Some of her favorites are going to the animal shelter, and watching comedy shows. Lexi is a people person and the first thing she notices about someone is their smile. She is really happy to be working in Dr. Budd's office, helping to make smiles great! Jessica has been in the orthodontic field for 8 years.
Jessica- Clinical Assistant
Jessica has been in the orthodontic field for 8 years. She loves seeing patient transformations and building relationships over the course of their treatment.
Jessica and her husband, Jeff, welcomed their first son, Jaxton, in December 2018. In her spare time, she enjoys camping, kayak fishing, archery, and traveling.