Our professional staff has a combined experience of many decades providing outstanding orthodontic care to our patients. They take pride in knowing each patient by name and in making each visit to our office relaxing and enjoyable.
---
Megan
Office Manager
Megan grew up in Tucson, AZ and is a Wildcat through and through. She has been in general dentistry for 5 years and has enjoyed helping patients regain their confidence through their smiles. She started working with Budd Orthodontics 2019 and has loved learning the in's and out's of orthodontics. She loves orthodontics and is excited to help serve all of Dr Budd's amazing patients.
Megan has been married to her husband, Michael, for 9 years. They love traveling and have plans to see the whole world one trip at a time. They also love spending time with family, friends, hiking, going to the movies, finding new restaurants and occasionally doing something crazy like running a Ragnar Relay race. They have a beautiful one year old daughter Sage, who is the love of their lives.
---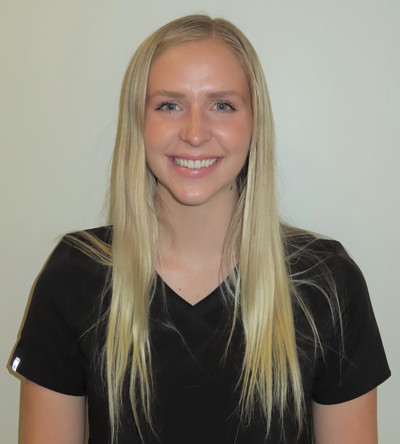 Paige
Financial Coordinator
Paige was born and raised in North Phoenix. She moved to Rexburg, Idaho when she turned 18 where she received her Bachelor's degree in Public Health. Paige met her husband while at school and they have been married since April 2020. She is new to the Orthodontic field, but has loved learning how important oral health is and how a smile can help build confidence!
When she is not working, Paige enjoys babysitting her niece and nephews, watching movies, playing card games, and traveling!
---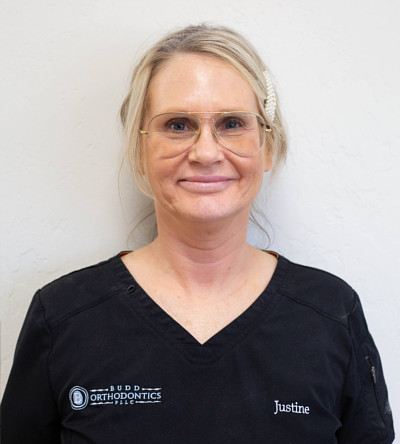 Justine
Scheduling Coordinator
Justine grew up in Newport Beach, CA and recently moved to Arizona. She has worked in the Orthodontic field for over 15 years. Justine loves building relationships with the patients and making them feel welcome every time they walk in the door. In her spare time, Justine loves spending time with her horse and her dog. She also enjoys a little bit of shopping and watching TV.
---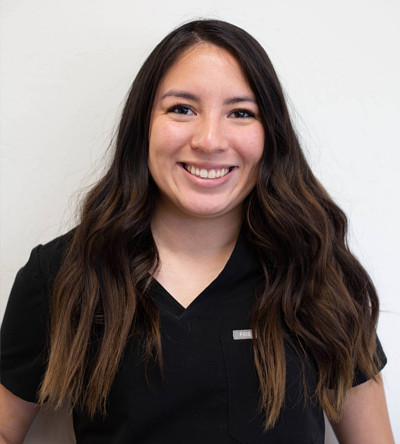 Yadira
Treatment Coordinator
Yadi was raised in Northern Arizona in a small country town. She moved to the valley 8 years ago and loves the city, but not the heat! She has been working in the dental field for the past few years and made the switch to Orthodontics and loves it! She is currently wrapping up her Biology degree at ASU and is part of ASU's Dental Club and Women in Stem Club.
When she is not at work or studying she enjoys spending her time reading or when she has a lot of free time, traveling around the globe.
---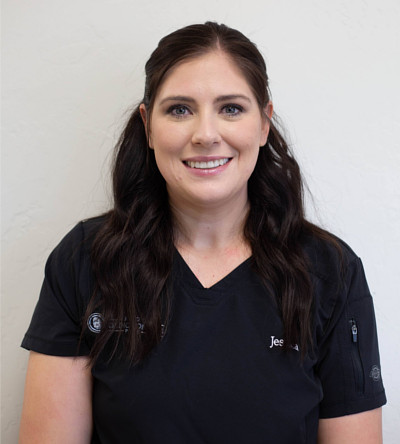 Jessica
Clinical Assistant
Jessica is an Arizona native. She was born in Show Low, and grew up in the White Mountains. She met her Husband Jeffrey in High School, and moved to the Valley. Jessica has been in the Orthodontic Field for 12 Years, and has loved helping be a part of so many smile transformations!
Jessica has two children. A 3 year old son Jaxtyn, and a 1 year old daughter Jensyn that keep her on her toes! They spend as much time as possible camping, kayak fishing, shooting archery, and taking their boat to the lake.
---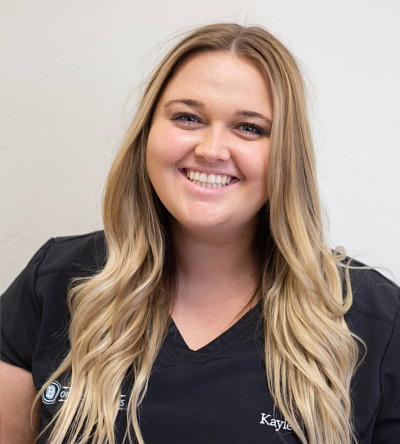 Kaylee
Clinical Assistant
Kaylee was born and raised in Glendale Arizona. At the age of 19 she moved and lived in Cebu Philippines to serve a mission for the church she is a member of. She enjoyed living there and learning the Native Language, and culture of the Filipino people. She married her Husband Kayl, In April of 2021. They enjoy the outdoors, traveling to new places, and spending time together. They both come from big families and enjoy spending time with them.
Kaylee has been in the Orthodontic Industry for 2 years now. Her favorite part of her job is building relationships with patients and helping them achieve their smile goals
---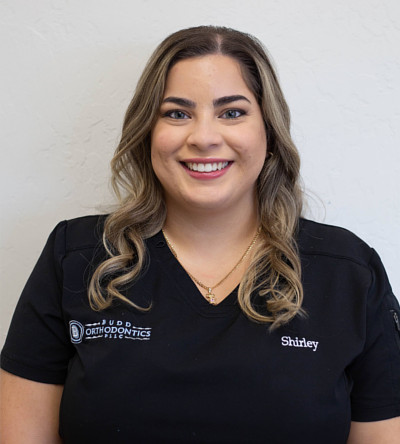 Shirley
Clinical Assistant
Shirley was born in Havana, Cuba. When her father won the "Cuban Lottery" in 1995 (Visas to move to the United States), they moved to Phoenix. Shirley was one year old and has lived here ever since. Most of their family lives in Miami, so they love to travel there any chance they get, and eat a lot of good Cuban food. Shirley has a 7 year old Daughter, Leah, and they have a 1 year old puppy named "Melo".
Shirley has been in the Orthodontic Industry for 6 years now, and her favorite thing about her job is being able to help people smile again.